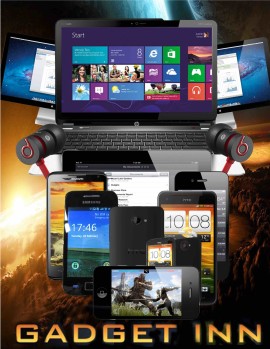 Our original poster, created six years ago when our journey started, reviving from our home country – Zimbabwe, after facing one of the highest inflation rates in the world.
We started an entrepreneurial journey which has seen incredible and turbulent times but has continued to triumph in all adversaries, rising to new higher altitude. Year after Year.
Now – Gadget Inn, the very first project, our humble beginning, is glad to make a short come back, just to give a lucky few, access to our exclusive catalogue, this time its really limited, launched 17 April and stopping on 20 April, if you are seeing this, in time, you got very lucky indeed, yes,  you are officially included to get new updates, offers and behind the scenes project builds from Witty Skills, the parent company for Gadget Inn
Believe me, so many people want to get into this list but its unfortunate, we only serve a few at a time to maintain efficiency and make sure we deliver quality all the times.
Gadget inn has grown and its success brought a bigger multinational virtual company, with ten subsidiaries. Gadget INN included.
It is the story that gave birth to Witty Skills, it's very special to us, Witty Skills, is the parent company for Gadget INN and more subsidiaries.
which is why we have decided to open the doors for a while, to show you our access to manufacturers prices when it comes to Gadget Suppliers.
The secret kept from the public, is, this catalogue, will make you receive direct from the manufacturer and avoid the retail chain, hence get the best price and latest product. Many retailers stock old products and sell at market price which plenty of times that product is already out dated.
Since this is too valuable piece of information, it has been released to very few people and will be taken down this Wednesday 20 April 1800hrs China Time, after that it wont be available anymore,
we are limiting the exposure but we feel so bad about that hence we are – for the first time allowing you to invite at least five of your friends to receive exclusive content.
Forward this post to your friends or post on Facebook, twitter, for this week only, after Saturday the 23rd of April, we might take down friend invitations as well. So go ahead and invite very few selected friends, this week only, before we decide to close the door again.
We want your friends to be part of our larger growing innovation, we are working on more exclusive content, and we wouldn't want some people missing out, hence the limited invitation. More exclusive content is coming out soon. We are not going to say much about it today but just a hint, it is on : www.wisenuggets.com
Copy and send this link to invite your friends — Friend Invitation
The catalogue is password protected, type the name for Gadget INN parent company to open it, here is the link to view the catalogue. 
Reminder – it will be taken down on Wednesday 20 April 1800hrs China Time.
if you are reading this post and the gift has been taken down, click this link to get exclusive content next time.
it's a toast to the week ahead,
Liberty
Related posts